Want to gain hands on experience in the disability sector?
Volunteer work in disability or community care is a rewarding way to gain experience, get a taste of what the sector has to offer, give back to your community and create job opportunities for when you finish your studies.
From helping out with after school programs for kids with disability to learning your way round an office, assisting with administration, volunteer roles are as diverse as the students who take them on!
how to find volunteer work opportunities
carecareers regularly posts volunteer work opportunities on the jobs board
Search the carecareers Employer Directory for your local disability or community care service provider and give them a call to see if they accept volunteers
Fill in our contact us form and we'll help you find a volunteer opportunity near your school or home
visit the volunteer pages on our affiliate sites
real people, real stories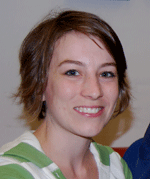 Rosalie Power started her career as a Volunteer at FRANS, where she is now a Senior Coordinator for the Community Access Programs for people with disability. The programs allow participants to experience cultural, sporting, theatrical and scenic opportunities.
Volunteering was the best way for me to get a practical insight into the work. It was a great way of building on my knowledge of the industry and proved a valuable stepping stone in my progression through roles at FRANS. Without my volunteer placement, I certainly wouldn't be in my position today.
Read more about Rosalie's story on the carecareers website
If you are interested in finding out more about Volunteer work, contact your projectABLE Coordinator in your state or territory.