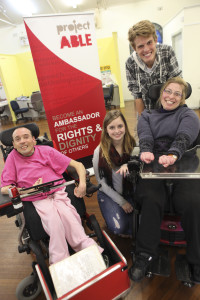 projectABLE is a FREE half-day career workshop that will inspire you to apply your passions, skills and abilities to enrich your life and the lives of others by pursuing a rewarding care career.
Our fun, interactive workshops (for students in years 10, 11 and 12), are delivered by expert trainers, staff and clients and enable you to explore the disability and community care sector.
 Workshops are coming up to a location near you at the end of August –  September. Make sure that you speak to your Careers Adviser and join our Facebook community to find out more!